Single estate, hand-crafted,
premium prosecco from the Italian hills
Single estate, hand-crafted,
premium prosecco from the Italian hills
Single estate, hand-crafted,
premium prosecco from the Italian hills
Using organic, sustainable processes, our vineyard works in
harmony with the land it feeds upon.
Rather than removing surrounding fauna and vegetation, the vines
are interspersed with trees and other plants. This not only adds a richness to the grapes, it also preserves the UNESCO protected land.
At Fenice, we strive for a range of grape flavour profiles in our wine.
One way we achieve this is through the age of the vines, which range
from 15 years to over 50 years old.
The Rive Di Manzana highlights the ancient vines whereas the
Millesimato showcases the younger ones. These subtle changes make
very different wines.
FENICE VINEYARD IN CONEGLIANO
FENICE VINEYARD IN CONEGLIANO
The magic happens in the historic area of Conegliano, a region renowned across the world for its ideal soil minerality, ventilation and sun conditions to produce superior prosecco.
The vineyard has been family-owned for many generations, harvesting grapes on the same soil for hundreds of years. We try to honour this heritage in our practices.
The cool winds of the hills and the steepness of the slopes provide the ideal growing conditions for high quality grapes. And the steepness means that each grape must be hand-picked – It's really a true labour of love!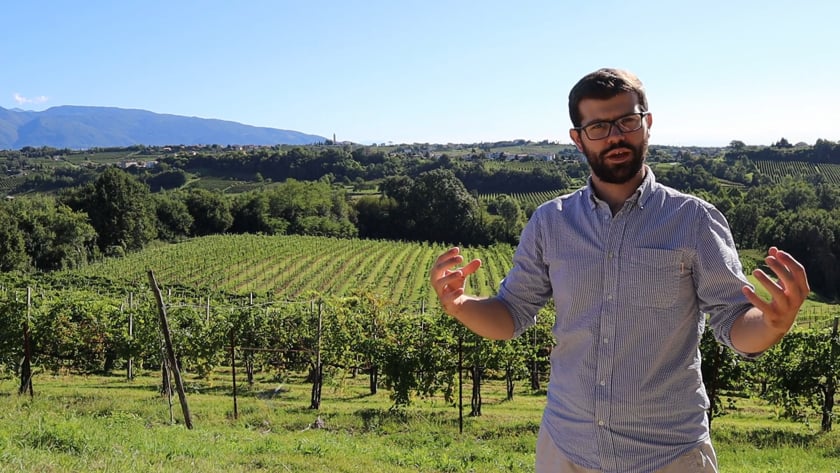 We're proud to say we're a DOCG vineyard – ranking us the highest quality wine in Italy.
This classification means we must adhere to harvesting practices that work to preserve the land.
We have a longer ageing process and ferment the grapes in small tanks.
The result is a process that respects the land and grapes that mature into complex, delicate wine.
Fenice's vineyard is situated on a UNESCO site which protects the winemaking heritage of the region
and recognises that the area provides the ideal conditions for producing premium prosecco.
Follow us to keep up to date with all the latest FENICE news, cocktails, products and events.
Sign up to our newsletter
Stay in touch for updates on our new products,
the latest serving ideas and cocktail recipes!